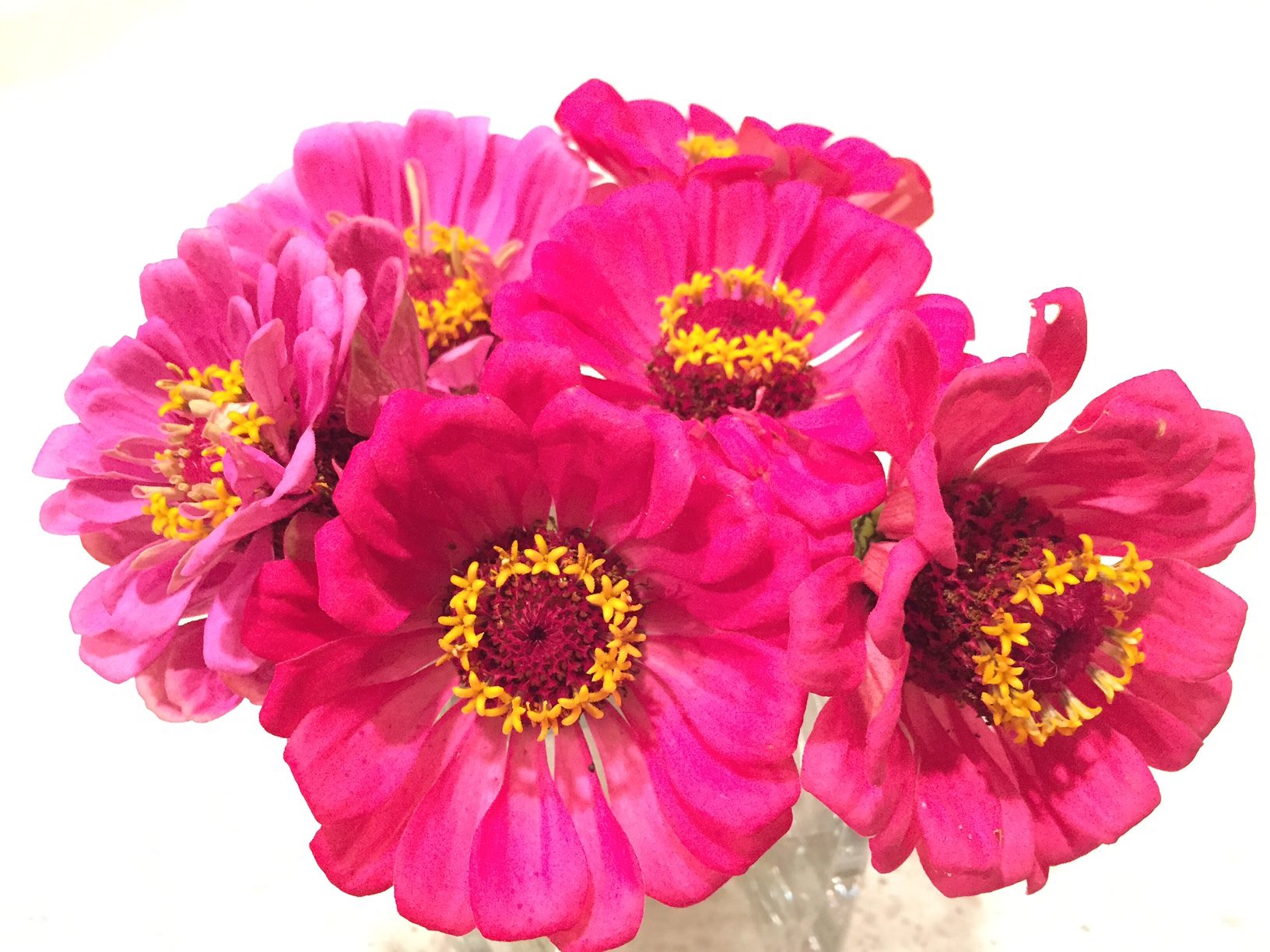 by Anita Mambo Cohn, LCSW
This past Fall, I welcomed the first ever Harvest Collective women to embark on a transformative journey together. It was my first time facilitating a virtual group coaching program and their first time meeting each other, but we were all excited about what the group process had to offer.
After our first meeting, my heart swelled when I realized these brave, amazing women were willing to do the internal work that would allow them to grow. In addition, they were inviting one another to generously share their journey of harvesting their strengths.
Empathy is a strange and powerful thing. There is no script. There is no right way or wrong way to do it. It's simply listening, holding space, withholding judgment, emotionally connecting and communicating that incredibly healing message of 'You're not alone.' –Brene Brown
The group made a consistent effort to stay connected, so when the time came to go deep, they were ready to share their blocks, barriers and fears with one another. They were empathic and compassionate, but were also able to offer each other practical solutions. They showed me that growing, while others grow alongside you, is truly rewarding and empowering.
Coaching and facilitating a warm, nurturing group of woman was truly inspiring. I was moved by their courage, but also their kindness, big heartedness, caring, warmth, their compassion for each other, and their willingness to hold each other up. To give and receive support is a gift, and helping to harvest this beautiful magic was an honor.
I'm excited to say this past Fall's Harvest Collective are on the path of achieving their dreams and goals, and they are blossoming. They are more confident, more self-assured, and have more insight into who they are, what truly matters to them and how to get to where they want to be.
If reading this has sparked something inside you, I hope you'll consider joining Harvest Collective. You spend 6 weeks connecting with heart-centered women on weekly live coaching calls (via video conference), you explore and share your dreams and goals, your greatest strengths and how to make use of them to achieve your goals. Between calls, you connect in your own private Facebook group, participate in Free Writes to stay focused, all while getting to know like-minded women to create lasting friendships with.
It's a transformative experience to focus on your dreams, goals and desires, and to simultaneously feel heard, understood and supported by a nurturing community.
As one member said The Harvest Collective experience was what she needed:
I am so glad I was part of this group and this experience! It opened my eyes and heart to many things I thought were hidden inside of me! Go for it! I believe that it's an experience we all need, and you will be able to look back and say: "Wow, that's what I needed.
Here are a few more inspiring words from last Fall's amazing Harvest Collective tribe:
"It has encouraged me to slow down and acknowledge all that I am already accomplishing while taking space to clarify my dream for the future along with small steps to get me closer. I highly recommend Anita as a warm and supportive presence in helping you achieve your goals. She is sensitive and attuned to each group member and works hard to help every person feel supported."
"My favorite part of The Harvest Collective was feeling connected to a group of likeminded women from around the country. I often long for this type of opportunity to learn and grow with other women. My experience helped me grow by keeping me focused and taking steps each week to move toward those goals. It held me accountable to myself. When our weekly meetings came around, I was eager to share and learn from the others. It helped me take small steps toward my larger goals that often feel overwhelming."
Intentional conversations with likeminded women can open you up to what you really want to be doing next. Throw in Anita's warm and wise coaching, and you're pretty much assured some stunning personal growth over the 6 weeks."
If this sounds like the type of experience you've been longing for, apply HERE. I can't wait to get started! Warmly, Anita