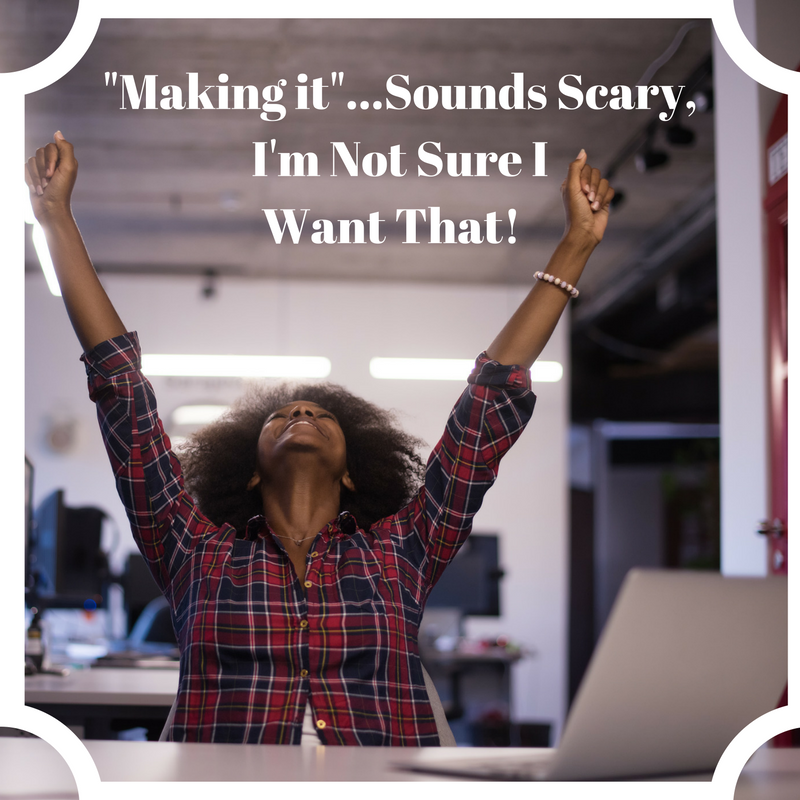 By Anita Mambo Cohn, LCSW
You're feeling excited about pursuing your passions and dreams! You're working it, getting stuff done and making progress. But then your inner critic sideswipes you.
She's saying:
"Making it?" Wait, that sounds scary! I'm not sure I want that!"
I want to follow my dreams, but what will this mean? I want to be successful, but I don't want to get too big or too overwhelmed! I don't want people to think I'm full of myself. And I definitely don't want to look arrogant- there's a fine line between confident and ego obsessed…what if I'm crossing it?
This fear that is so real for many of us [yours truly included]. It can keep us stuck and afraid to move forward. Fear of being misunderstood, judged, misinterpreted- the list is endless.
BUT HERE is the most important component to this puzzle – YOU are in charge and YOU GET TO DECIDE!
You get to decide:
How much you want to be seen.
You get to decide:
Which communities you want to belong to or connect with.
You get to decide:
To be a one-woman show, partner up, hire an assistant, or run your own team.
You get to decide:
What priorities are important to you. Full-time, part-time, side project, you name it.
You get to decide:
What success means.
You get to decide:
To change your mind if the direction you are going in just doesn't feel right. And experimentation is a big part of figuring things out, so don't spend too much time beating yourself up for getting lost at times.
Remember YOU get to make all the decisions about how to follow your dreams. So get to it, and don't let that voice convince you that it's too scary!
---
I'd love to hear from you! Did you find this post helpful? Scroll down to share in the comments below.
---
Stay Connected!
---